IDEAFORIUM represents a simple but powerful design for an international, multifaceted creative think tank and incubator. Based on the concept of a "gallery of ideation", the space is activated by an interdisciplinary blend of brainstorming and experimentation. Within its walls creative processes are revealed inspiring self-discovery and sparking innovation.
Unlike other art galleries, exhibition or performance spaces devoted to the RESULT of a creative process, Ideaforium is conceived and dedicated to the entire creative process. Spanning ideation, concept development and production both the processes and the final result are unveiled. They may include art, design, film, animation, performance, emotive robotics, interactive, installation art and new genres born from the fusion of these disciplines.
Ideaforium's goal is to inspire exploration of the new realms of possibility by creating multidisciplinary synergies from the first conceptual brainstorming. In addition, by choreographing the involvement of global talent promoting differing ideologies and methodologies, Ideaforium will embrace, propagate and fuel creative discourse. By pairing renowned talent with aspiring artists, Ideaforium can hope to spark a challenging intergenerational and international dialogue.
In times when creative thinking is considered such a desirable commodity, corporations may wish to sponsor Ideaforium's exploratory activities in exchange for the "first rights of refusal" to any innovative idea, concept, design or solution originated within.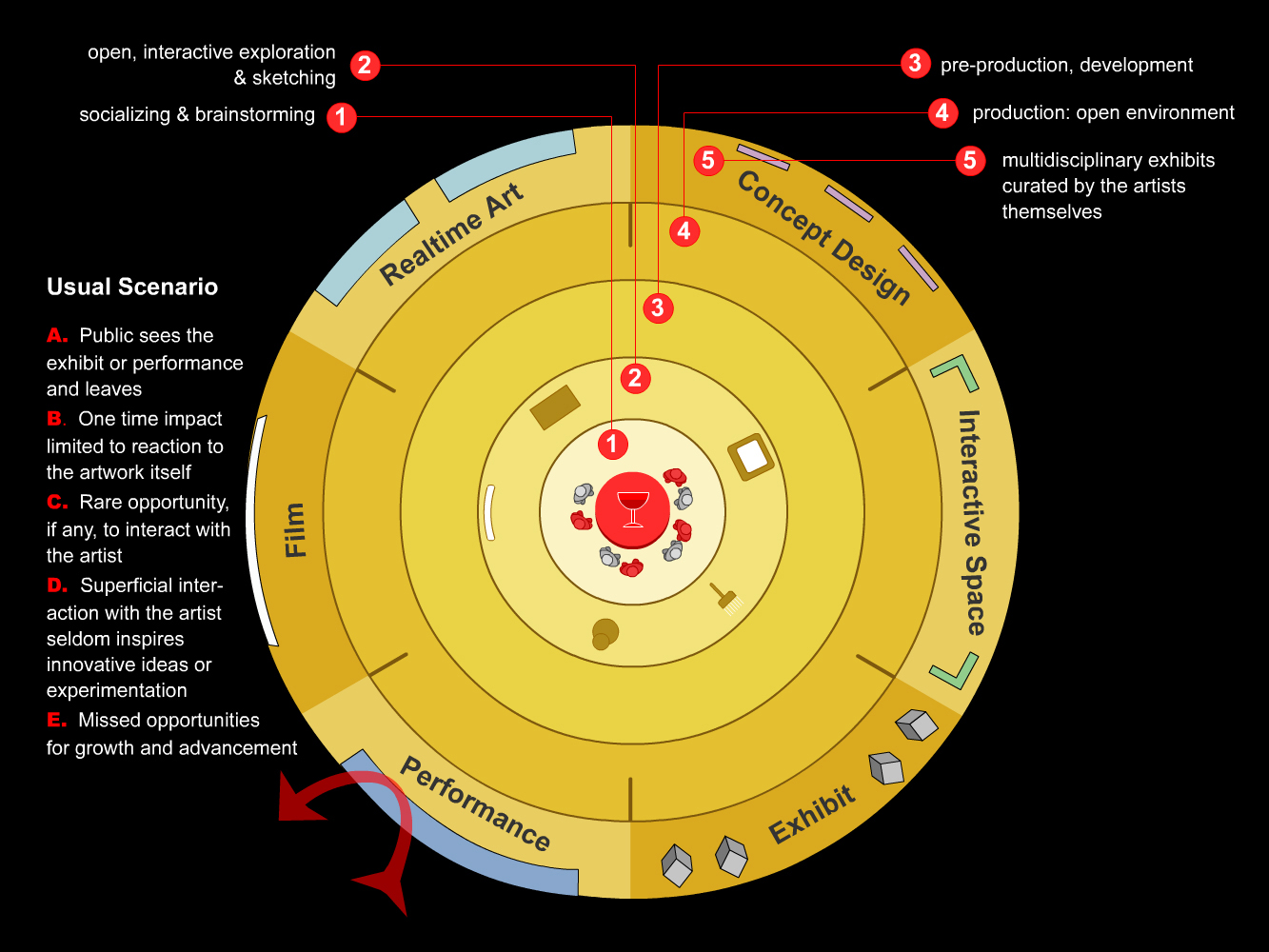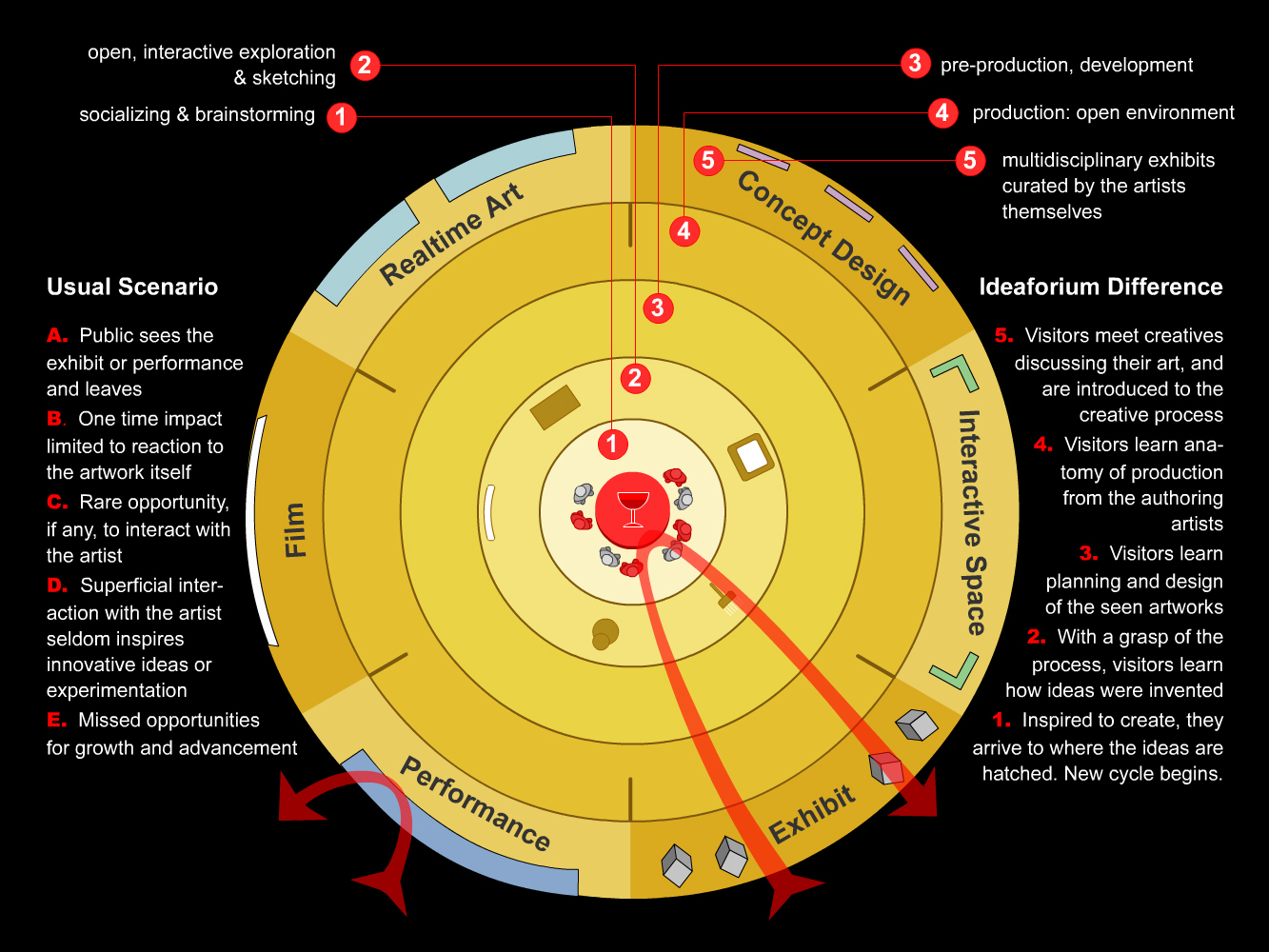 © Copyright 1975-2022 &nbsp Edward Bakst &nbsp All Rights Reserved