"Noggin" resulted from a joined venture of Nickelodeon and the Children's Television Workshop. Its mission is to propagate the powers of creative, free and limitless imagination. This particular Station ID was designed for the actual unveiling of the Channel. Therefore it had to capture, within its :10 second screen time, the prevailing ideology, spirit, excitement and essence of what "Noggin" is about. My challenge was to distill and visualize the means via which these values can be projected to Noggin's young audience and to do so in the way they will instantly identify with and embrace as their own.
This assignment let me to reflect on, and answer, such questions as: What is imagination? Where no rules apply, total freedom. Why? Because deep inside we hate rules and are pirates at heart. What is the real life experience that breaks rules and lets us fly? Rollercoaster. Why? Because they take our breath away, making us imagine the worse while pushing us to overcome our fears, while firing our imagination. Why? Because they defy gravity and reason, letting us fly. What would be the ultimate ride? One that propels us toward the sky just to catapult us back to earth. Where do such rides exist? For now, only in our imagination.
Imagination is like the most amazing, wonderful, thrilling and out of this world ride, you never know what's next. So take yours for a ride. The greatest one is in your own head. So open your mind and give it a spin. You may never again wish to get off.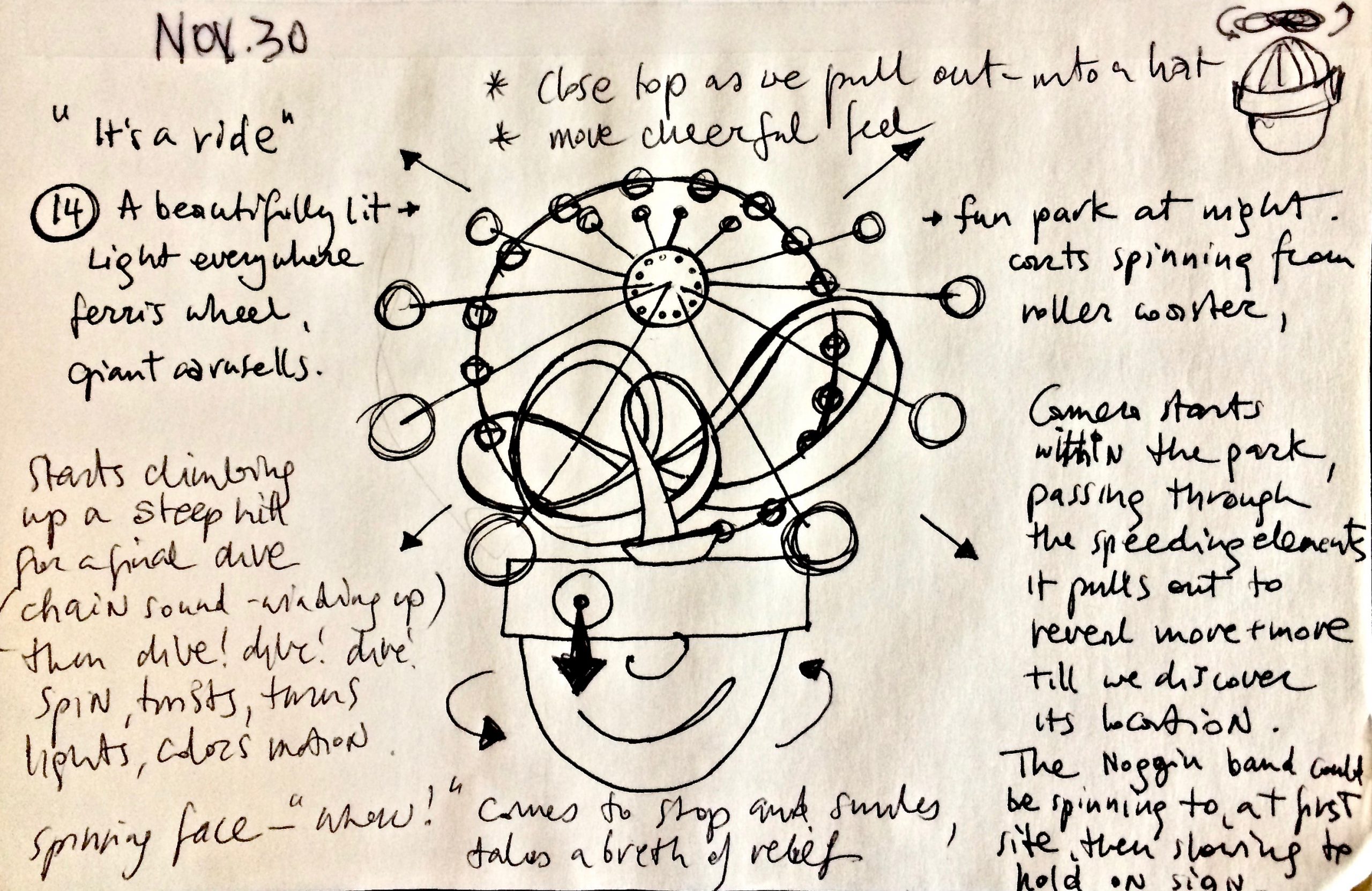 © Copyright 1975-2022 &nbsp Edward Bakst &nbsp All Rights Reserved